ALL FIRED UP
4/5/2013 2:15 PM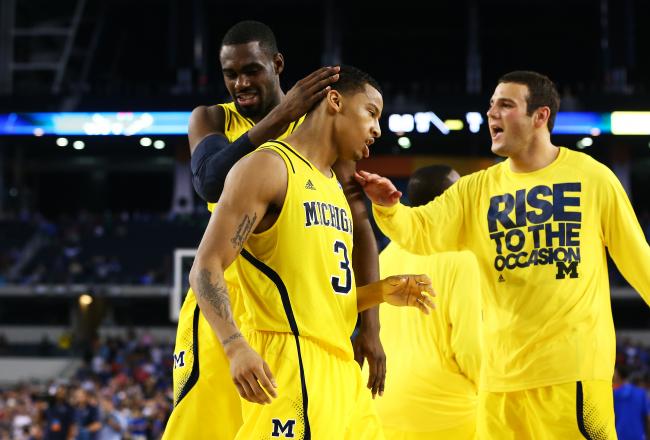 The Zone was live at Antique Brick Outdoors today and we were joined by the PigSkin Preacher. PigSkin is a Michigan fan so was all fancied up representing his team today. We talked about the Wolverines chances against Syracuse Saturday and also got into the Auburn controversy and talked about the Razorback Baseball team's win Thursday night.
In our Zone Segment of the Day our buddy, Big Joe Kleine called in and we talked to him about his thoughts on the Final Four, the possibility of women in the NBA, the Lakers, and his experince playing against Kareem Abdul-Jabbar.We also got his take on the Rutger's video that surfaced this week and what if he ever had a coach act in a similar fashion.
While at Antique Brick Outdoors today, we talked to Megan and found out about all the great products and services they have like grills and furniture.
While there we also discussed which is better for grilling or slow cooking. Charcoal or Propane? I know what Hank Hill would say but he wasn't on the show today.
In our Zone Rewind, we look back on the week and play some clips including segments of our Interviews with Kareem Abdul- Jabbar and Comedian Louie Anderson. Louie rose to fame by turning the tragedy in his life into comedy.
The time is winding down for you to get out to Oaklawn and enjoy the races. Jeff "Money" Taylor called in to give us his picks for today.
Race 1) #7 Kathleen
Race 2) #4 LoveMyLife
Feature 9) GHOSTBUSTER
Long Shot 3) #6 LinneyLorene
Coming up Monday, we are back in the Fureigh Electric Studios and will be joined by KATV's Chris Kane. Doug Brodess from Bleacher Report will call in and we will have Game Balls and jock straps and recap all the weekends events including the NCAA tournament and Hog Baseball. Thanks for listening to THE ZONE from 10 to 1!