HELLO SEC NETWORK
5/2/2013 2:10 PM
We learned today in The Zone of the new SEC Network that was announced by ESPN President John Skipper. According to the agreement It will debut in August of 2014 and will run through 2034 making it the longest sports rights contract in U.S. TV history. There is already a distrubution agreement with AT&T U-verse. Some of the other details mentioned in the announcement are that the network will air 45 College Football games a season, three per regular college football Saturday and that the networks digital presence will be entirely managed and distrubuted by ESPN.
While on the subject of things that are new we discuss the new NCAA rules. Most of these things we would never think twice about but the NCAA runs a tight ship which is clear when you hear what some of the new rules are. What do some of the rules pertain to? Hashtags and jersey colors.
Someone who is way less uptight than the NCAA rules board is Emily Piechocki from the Ronald McDonald House. She was on to talk about a fun event, the Color Me Rad 5k Run. It is June 15 at the Fair Grounds and they are hoping to get 10, 000 people to participate. You can sign up or find out more at thier website ColorMeRad.com.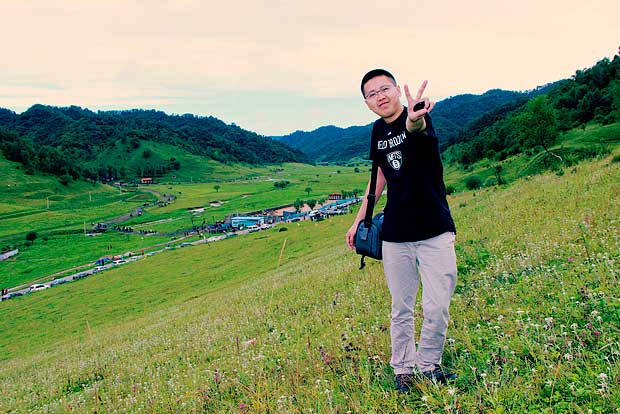 We were joined on the Revolution Hotline by Evin Demeril from Sporting Life Arkansas. Evin talked with us about the almost four-year long correspondence with a 24 year old from China who is the president of the Joe Johnson fan club and the self-proclaimed "biggest Joe Johnson fan in the world". You can check out the full story Evin has put together on their website HERE.
We were joined in studio by our promo super star Matt "Mac Daddy" Couch. Matty filled us in on all of the awesome stuff going around at the buzz like our upcoming Buzz-BQ. As always, the Mac is sponsored by Mooyas Burgers Fries and Shakes. Their sweet potato fries are fantastic and are a Zone favorite. If you haven't had the pleasure of trying them you really should.
In our Zone Segment of the Day, we find out about a woman that shot her husband at her first gun lesson. They had been drinking vodka lemonades for the previous 6 hours so that may have something to do with it.
Coming up Friday, we are live from Oaklawn to preview the Kentucky Derby and will be joined by The Sunday Buzz's William Vickery, Jr. We will talk to KATV's Justin Lewis about a feature he did on Will Take Charge, a horse racing in the Derby. Also, Robbie Neiswanger from the Arkansas News Bureau and your Zone Rewind. We thank you for listening to The Zone weekdays from 10 to 1!