THE "BIG" JOE SHOW
6/4/2013 3:04 PM
It was a big Tuesday in The Zone and around here it doesn't get much bigger than the man himself, "Big" Joe Kleine. Last night the Heat beat the Pacers in Game 7 and will move on to the finals where they will face the Spurs for the National Championship. Joe brought his mini-me along with him today since he is out for summer vacation. Of course, the mini version of Joe Kleine is still taller than most of the people who make their way through the Furigh Electric Studio. Joe is brought to us by Corky's BBQ, they offer full service catering and you can visit them online at Corkys4BBQ.com.
Also with us in studio was the multi-talented Matt Stell. He is a musician and all around good guy who knows his basketball and also shared a story with us about his time in college when he played against Lebron. Matt has a #1 song out now he wrote called Whiskey Baby now available on Itunes and wherever good quality music is sold.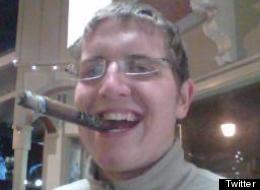 In our Zone Segment of the Day, we find out about a Wyoming high school student named Conrad Farnsworth who built a nuclear reactor in his dad's garage but was disqualified from the International Science and Engineering Fair on a technicality. There was some confusion in studio about whether or not he will now go to mime school.

From Sporting Life Arkansas we talk to Jim Harris about sports and also what he thought of the latest Game of Thrones episode.
On to talk about the Sheerwood Chamber Military Golf Tournament was Col. Archie Frye, Mr. Butch Davis and MSGT. Chris A. Durney. To sign up and find out all the details you can visit Sherwoodchamber.net.
Coming up Wednesday, Christina Lecuyer will be in and we will talk to Keith Carter from AR State of Mind Clothing, Chris Bahn from Sporting Life Arkansas, Cory Biggs from First Tee and Krazy Mike makes his long awaited return. Thanks for listening to The Zone from 10 to 1 with Justin Acri. Where Sports and Entertainment come crashing together!