THE DUKE
6/24/2013 1:30 PM
Today in The Zone we start the week by giving a gameball to Ken Duke. Ken won his first PGA Tour victory Sunday at the Travelers Championship with a 2 ½ foot birdie putt on the second playoff hole.
In this segment we have our Razorback Report and also do a top ten list of the best head coaches under 40. Also we find out what Scottie Pippen was up to this weekend and Justin shares a story about when he met him at Bar Louie and we hear a new interview from Tyler Wilson talking about what his experience have been like sop far in Oakland.
We check in throughout the show with updates from Wimbledon. This also gets us into the topic of female tennis players grunting.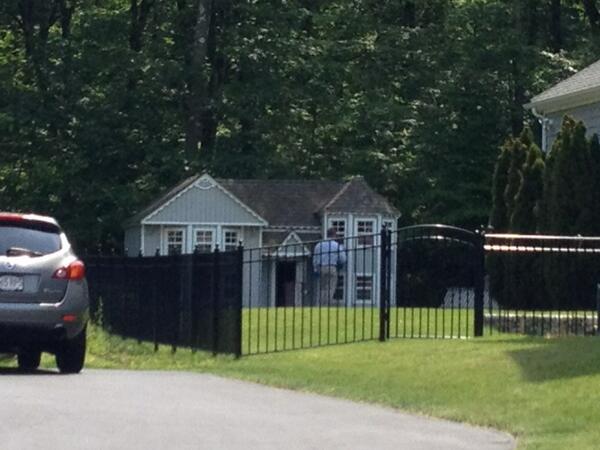 In our Zone segment of the day, we discuss the Aaron Hernandez story. Over the weekend police searched his property and we were surprised to see the house he has built for his dog. The dog house has two stories, three bedrooms, a powder room on the lower level and its own garage.
Coming up Tuesday we will be joined Phil Elson and talk College World Series. We will get Chris Kramolis's average guy movie review of World War Z presented by Tropical Smoothie Café and will talk to Jim Harris from Sporting Life Arkansas. Thanks for listening to The Zone from 10 to 1 with Justin Acri!