ASU MEDIA DAY
8/1/2013 2:07 PM
Thursday RJ Hawk was live in Jonesboro for Arkansas State University's Media Days. Back in studio with myself (Matt T.) was the voice of the Arkansas Travelers Phil Elson. First up we talk to John Thompson the Offensive Coordinator for the Red Wolves.
We talked about a story that was all over ESPN today and social media about a video that surfaced of Philadelphia Eagles wide receiver Riley Cooper. The video shows Cooper earlier this summer at a Kenny Chesney concert threatening a black security guard and using a racial epithet.
Joining us from ESPN.com to talk about SEC football was Edward Achoff.
More from ASU, now we talk to Coach John Brady.
Next up, we are joined by the athletic director Terry Mohajir.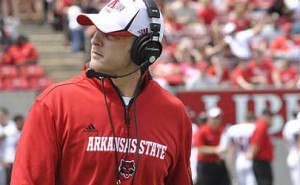 ASU quarterback Adam Kennedy was on the show with us also.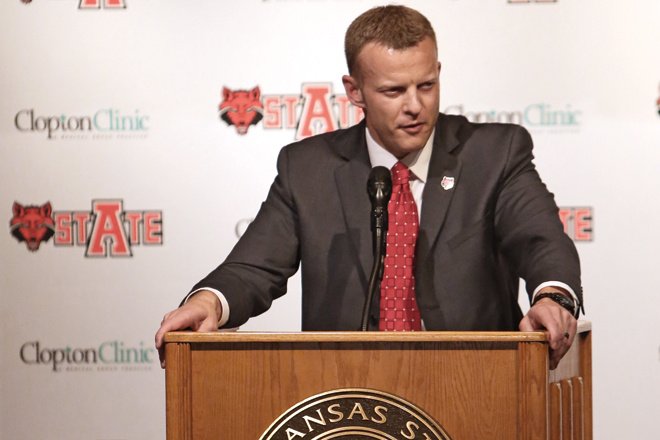 Sitting down with RJ next is the head football coach Bryan Harsin.
Finally, we talk to Defensive Coordinator Steve Caldwell.
Tomorrow RJ is back at Alotian and we thank you for listening to The Zone weekdays from 10 to 1!