HELLO WALLS
8/15/2013 2:16 PM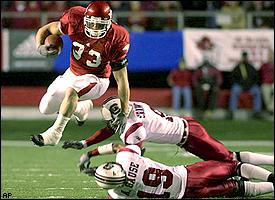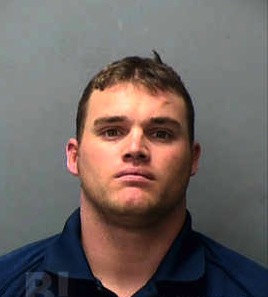 Thursday in The Zone we were joined in studio again by Phil Elson. From Sporting Life Arkansas stopping by for a couple of segments was Evin Demirel. First up Evin tells us about a piece he has written on former Arkansas Fullback Mark Pierce. Mark was sentenced to 15 years in prison as part of a plea bargain for a 2008 drunk-driving accident that killed a man. You can read Evin's full story on Sporting Life Arkansas's website HERE.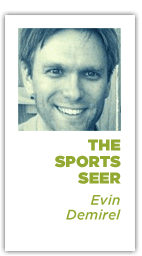 In this next segment Evin sticks around to talk about the predictions he got from former Arkansas Razorback Quarterbacks. He interviewed 11 former players who predict how the team will do this year.
From ESPN.com we talk with blogger Edward Aschoff about the Razorbacks and the rest of the SEC. We will be checking in with Edward weekly throughout the season.
Next up in studio was Krissy from Youth Home. She was in to talk about the Youth Home Steak and Eggs breakfast at Butcher Shop. It is a fundraiser to raise money and school supplies for the kids at Youth Home and if you would like to donate anything you can see a list of the stuff they need HERE.
She sticks around with us for our next segment. In the Zone segment of the day, we find out just how expensive it can be to raise an ankle biter.
Coming up Friday, Bill Vickery will be in and we will talk to Jon Cooper from Saturday Down South. We will also talk to Robbie Neiswanger and Bryan Smith from the Arkansas Baggo League. We will have the Zone Rewind and the Matty T. minute as well. Thanks for listening to The Zone weekdays from 10 to 1 with Justin Acri.