TAMING THE RAGIN CAJUNS
8/27/2013 1:49 PM
Its officially Razorback game week and we are all ready for Saturday's game. The first game of the season is at home in Fayetteville against the University of Louis
iana Ragin Cajuns. From ESPN 1420 we talk to the Play by Play Voice of the Ragin Cajuns Jay Walker. Jay has been covering the Ragin Cajuns for 30 years on TV and Radio. He has spent his entire adult life in the Bayou State and won the Sunbelt Conference Broadcast of the Year award in 2009. He gives us the scoop on the team and how what he expects from the first game of the season.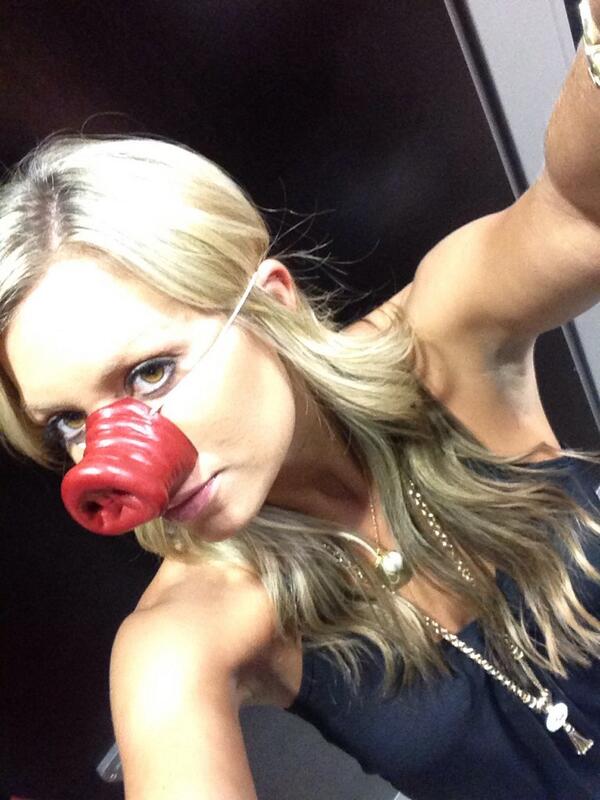 Brett Bielema took the podium yesterday for a press conference to tell us how he and the team are preparing. We play some clips from Coach B. throughout the show. Also today his wife is one of the trending searches online for this picture she posted on Twitter. Go Hogs!!!

From Sporting Life Arkansas we check in with Jim Harris. You can follow Jim on Twitter @JIMHARRIS360.
Justin will be taking his mini-me to his first Razorback game this week. This brought up the discussion about "the wave" and calling in to comment about it was KATV's Jason Pederson.
We talk a bit about people with hyphenated names. The o.g. of hyphenated names would of course have to be the great Theo Huxtable aka Malcolm Jamal Warner. Here is a picture of Theo deep in thought.
Today is the day we call Top Ten Tuesday. Today's list…the top ten schools who should lower their expectations this year.
From Tropical Smoothie Café Jason Alley stopped by for the Average Guy Movie Review. This week he reviewed the bloody horror film "You're Next". I (Matt T) also so this movie over the weekend and agree with Jason's review.
Coming up Wednesday we are live at War Memorial Stadium for the Kickoff Classic Presser. We will have Wednesday with Wally and will talk to Michael Felder from Bleacher Report. We thank you for listening to The Zone weekdays from 10 to 1 with Justin Acri!