FIRST SECURITY KICK OFF CLASSIC PRESSER
8/28/2013 1:52 PM
The Zone was live from War Memorial Stadium today for the First Security Kickoff Classic Presser. It is Wednesday so we were joined by Wally Hall. In this segment we discuss a video of Houston Nutt telling a story about the Buzz's Matt Jones. If you want to see the original video you can view it by clicking HERE.
Next Tuesday will see match ups between Little Rock Christian and Hot Springs Lakeside at 5pm then Central Arkansas Christian and Stuttgart at 7:30pm. We spoke with the respective Coach from each team throughout the show today.
First up we talk to Coach Billy Elmore about his Stuttgart Ricebirds.
Next we sit down with Lakeside's Coach Jared McBride.
From Central Arkansas Christian we chat it up with Tommy Schumacher.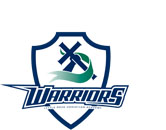 Last up but certainly not least from Little Rock Christian we talk to Jeff Weaver.
It is also the Razorbacks first game of the season this Saturday so here is today's Jim's Razorback Pizza Report.
Coming up Thursday we will preview the UCA game with Clint Conque. We will be joined in studio by Phil Elson and talk to Edward Aschoff from ESPN.com and Brad Sham from the Dallas Cowboys. We thank you for listening to The Zone weekdays from 10 to 1 with Justin Acri!