SUFFERING SUCCOTASH!
9/17/2013 2:19 PM
Tuesday in The Zone we were all over the place but one thing was constant. That constant is the fact that both sports and entertainment come crashing together in The Zone in a way that you won't find on any other station in this market or any other on this planet or any nearby. Not any planet in our solar system that's for certain. In today's Jim's Razorback Pizza report we talk about the Hogs with Sporting Life Arkansas's Jim Harris.
In this segment we hear some audio of Lou Holtz. He gets all worked up defending Texas Longhorn's coach Mack Brown.
We hear from another interesting fella today. This call came during the 10 o'clock hour but like the saying goes "It's 5 o'clock somewhere". Well it was 10 am here but I guess nobody told that to Tim.
In this week's Tropical Smoothie Average Guy Movie Review Jason Alley tells us about the current #1 movie in the country. This week he reviews the horror movie Insidious 2.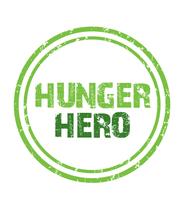 From the Arkansas Rice Depot Mrs. Lauren McElroy stops by. She is on to tell us about Hunger Hero Fish Fry taking place this Saturday on the grounds of the Clinton Presidential Center. For more info and to purchase tickets you can visit there website HERE.
Wednesday we will be joined by Christina Lecuyer. We will talk NFL with Nick Kostos and College Football with Barrett Sallee. Also, Nate Olson from Sync Weekly will be stopping by. We thank you for listening to The Zone weekdays from 10 to 1 with Justin Acri!