WE DIDN'T START THE FIRE
2/26/2014 5:01 PM
Wednesday in The Zone we were joined in studio by Wally Hall thanks to Deltic Timber. This Friday our own David Bazzel will be inducted into the Arkansas Sports Hall of Fame and we will all be in attendance. Another athlete being inducted this year is Ken Duke who joins us on the Stickyz hotline to talk about being inducted and where he is playing currently.
SI.com had a pretty unforgiving take on the Brett Bielema comments that have been making headlines this week. In this segment we discuss the article and get Wally's take as well. You can read the article HERE that explains his "fall from grace".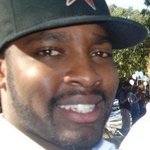 From Bleacher Report we talk to Michael Felder. We talk to Michael about some football because it's always time to talk football.
In this segment we talk about the Sec and the other conferences.
In our Zone Segment of the Day we get a call from a man who tells us Burn's Park golf course is on fire. This leads to a bevy of other calls explaining what was really going on and we also get some great fire themed music for the occasion. This is a pic provided by Tide Fan Steve on Twitter.
We find out about a great cause today called Operation Wounded Warrior Support. Gen. Jim Daniel was in with us to tell us about what their mission is and you can check their website http://www.operationwoundedwarriorsupport.org/ for more.
As always, we thank you for listening to The Zone from 10 to 1 with Justin Acri and Pat Bradley!