PARDON THE INTERRUPTION
6/3/2014 2:16 PM
It was a fun Tuesday in The Zone because both Justin AND Pat were back in studio with me, Matty T, and I finally feel like things may be finally back to way we are used to. In typical fashion, since Justin's return, it was another show full of moments where the host get's annoyed because either Pat or myself tries to talk. Pat may have been egging it on a little more than usual today but that being said, we did knock that off long enough for some exciting Golf talk in this segment.

One of the highlights of literally EVERYONE here is when we talk to my main man. Jim Harris. Of course, he is our buddy with the amazing and talented folks at Sporting Life Arkansas.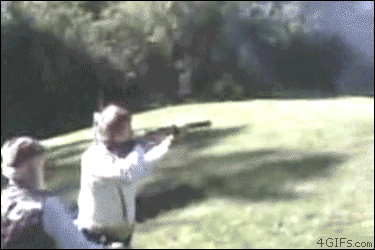 Today we had Tuesday Top Ten that will blow the top of your head off. It was a list of hunter's who you probably wouldn't expect.
This week we are playing Red, White and Who? It is your chance to win a Budweiser Cooler and register to win a special fridge for your cold beverages. In this segment we talk about the EA Sports settlement. It explains who players will be compensated for their appearances in the companies games.
Coming up on Wednesday we will be joined by Wally Hall thanks to Deltic Timber. As always, I thank you for listening to The Zone with my guys Justin Acri and Pat Bradley.