LIVE FROM THE ARKANSAS HALL OF FAME GOLF TOURNAMENT
7/28/2014 2:03 PM
Monday we were live at the 2014 Arkansas Sports Hall of Fame Golf Tournament. Sitting in with us was the one and only Matt Jones. In this segment we get some information about the museum and what awesome memorabilia is on display.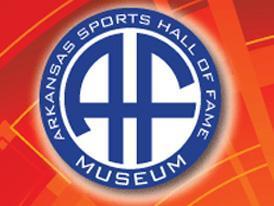 It was just a who's who of guests so I'll just get right to it. First up we talk to Jim Rascal. He is a wealth of Arkansas Sports knowledge and does the announcing for the Hall of Fame banquet and the LR Touchdown Club.
Next up we talk to Coach Dwight Adams. He tells us about his decades coaching across the country.
Coach Doc Sadler also sat down with us. He is currently head basketball coach at Southern Miss.
Finally we hang out with Anthony Lucas. He chats it up and shows off his skills in some b-day trivia.
Pat will be back in studio Tuesday. As always, we thank you for listening to The Zone from 10 to 1!