HUMP DAY IN THE ZONE
2/13/2013 1:59 PM
It was a busy one in THE ZONE today, thanks to Phil Elson for coming up and enlightening us with his all-encompassing sports and pop culture expertise.
On the show we talked to Former Cowboys special teams super star Bill Bates. He talked about his kids, his love of football and getting knocked out in Cowboys Stadium.
Love him or hate him... Michael from Stuttgart joined us on the phones. He has taken a challange that could afford him the chance to host an hour...or THREE...of The Zone depending on whether he still has the ups he allegedly had back in the day.
We also talked to Michael Felder from BleacherReport.com about Nat'l signing day, Alabama players, and wheter Clowney should sit out this year.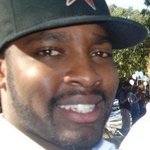 To wrap up the show we spoke with Head Coach from Arkansas State John Brady who was fantastic...
as he spoke about Thursday's matchup between ASU and UALR in Jonesboro, why Trey Finn is so valuable to his team and whether he would add MJ
or King James
in their prime to his team.
Tomorrow we will welcome former Hog JJ Meadors
into The Zone and will also be talking to U of A women's coach Tom Collen and UALR baseball coach Scott Norwood.
We thank you for tuning in and listening to The Zone from 10 to 1.