Friday fights and a visit from "Taco Joe"
2/15/2013 12:14 PM
In THE ZONE today was none other than the host of THE SUNDAY BUZZ, Mr. Bill Vickery. Bill host's the highest rated talk show on Sunday mornings, right after the country music and gospel stations. Bill's Sunday show has become the launching platform for future talent such as RJ Hawk and Matt "Big Baby/Hashtag" Travis.
PAT SMITH called in from the Arkansas Wrestling Academy. He was on to talk about wrestling being removed as an Olympic event in 2020.
Michael from Stuttgart called back after his earlier call in the week. This time Michael was less confident in his dunking ability and more confident that he could be more than just a caller.
Jeff "Money" Taylor called in with his Oaklawn picks. Here they are...
opener #5 Brassy Boy
2nd #2 Jardina
Feature #10 Antican
4th #8 Right Now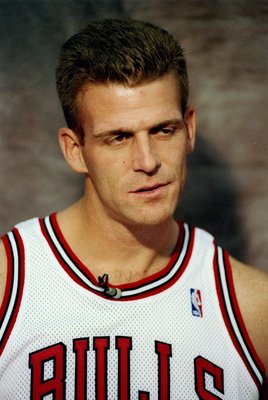 Big Joe Kleine was in studio and brought lots of fried food. Joe discussed the previous nights loss by the UALR Trojans. I think he looks like a young Mickey Rourke in this Bulls pic. Maybe just me. He also tells a story about how he became known in some circles as "Taco Joe".
On the phones we talked to a man who was on the Carvnival Triumph cruise before this week's breakdown.
What a wild week it was. We are back on Monday to recap Hogs baseball and basketball. Thanks for listening to THE ZONE, from 10 to 1!