OSCARS AND COMBINE RECAPS
2/25/2013 1:36 PM
We were live at Landers CDJR today, thanks to the amazing Chris Kane for sitting in with us today.
First things first...many thanks to my friends at the Wolfe Street Foundation for letting me and my wife be part of their Oscar celebration at the Embassy Suites Sunday night. One of fewer than 50 officially sanctioned Oscar events in the country. The Wolfe Street Foundation helps people and their families who are dealing with addiction.
Big time event and
even bigger time fun!
We spoke with Coach Dave Odom about SEC basketball and had some questions for him about the Razorbacks. He was even up for talking about the Oscar's with us. Great guy!
NFL Draft lead writter Sigmund Bloom spoke with us again today. Sigmund, aside from having an awesome name, he actually has the knowledge to go along that would require such a regal name. He talked to us about the performance by the Hog contingent at the combine and also spoke about a great performance by a UAPB lineman.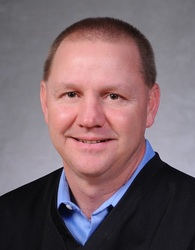 Jeff Morgan, Head Coach from Harding University called in. Coach Morgan was on to talk about Harding being voted the best road trip in college basketball.
Breanne Heldman, New York Bureau Cheif at Yahoo! Entertainment joined us to recap the Oscars. (we have to work on abbreviating that title) She was pretty spot on with her picks Friday and we look forward to talking to her frequently about all the new movies coming out this year.
In our ZONE SEGMENT OF THE DAY, I take exception to Wreck It Ralph being a movie worthy of walking out of, in fact, as I explain in this segment, my children don't know what walking out of a movie is!
Coming up Tuesday, we will talk to Knile Davis about the Nfl Combine and much more as we broadcast live from D&D Sun Control in Sherwood. Thanks for listening to THE ZONE from 10 to 1!