RED WOLVES OF ARKANSAS
5/16/2013 2:45 PM
Thursday in The Zone we talked to Arkanas State University's Head Basketball Coach John Brady. The big story was that Brandon Reed would will be returning from Georgia Tech to play for the Red Wolves again for the 2013-14 season. Reed was an A-state standout and earned SBC freshman of the year. Coach Brady will begin his sixth year at ASU said he is excited about Brandon returning and participating in the Master's program but was honest with us when asked if he would have still welcomed him back with open arms if he only scored 3 points a game.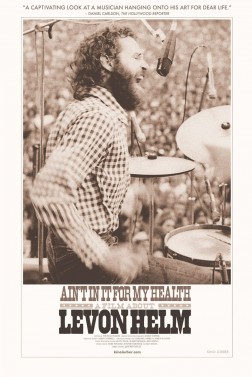 On to talk with us about Gathr Films, a program bringing pre-release screenings of independent films, was Graham Cobb. This week a film about seminal rock legend, and Arkansas native, Levon Helm is coming to Market Street as part of it. To learn more and see the schedule of screenings you can visit Gathr films HERE.
The show was live today from The Bridal Cottage at 3305 JFK blvd in NLR. It is the one year anniversary since Lindy, formerly of The Buzz, took over the location that has been around for 39 years. Justin had his work cut out for him as you can hear in this segment when Christina Lecuyer and Lindy take over.
Tonight the Diamond Hogs take on Auburn and we will be joining the game at 1st pitch after an abreviated Drive Time Sports at 6. In this segment we hear some audio from Dave Van Horn and preview tonights game.
On the Revolution Hotline was Chris King to talk about tonights show at the Rev Room. Tom Keipher former lead singer of Cinderella will be perfoming doing both songs from his new solo career as well as some classic Cinderella hits. Doors open at 7 and show is at 8:30. Tickets are only 20 dollars and are available at the door.
Coming up Friday we will be joined in studio by Phil Elson. Also in studio will be KATV's Justin Lewis to talk about the Preakness and Will Take Charge. We will talk to Jeff "Money" Taylor and find out his picks. Matt Wolfe will be on to talk about the film The Identy Theft of Mitch Mustan, Emily Reeves is on to tell us about Carry the Load and also your Zone Rewind. We thank you for listening to The Zone from 10 to 1, where Sports and Entertainment come crashing together!