WON'T BE HELD BACK
5/23/2013 2:18 PM
The Zone was back live today and better than ever after being forcibly removed from the air yesterday due to Razoback Baseball. The good news is that Arkansas beat Ole Miss in an extra inning yesterday and we make our return and recap the very close game.
This afternoon #15 ranked Arkansas will face #2 LSU. Checking in with us throughout the show from Hoover, Alabama was our roving reporter Trey Schapp. Trey gives us the inside scoop while at the same time managing to do it with no humor at all. Trey is of course the co-host of the show that follows us along with Matt Jones called Overtime.
The NBA playoffs are underway and in studio we talk to former NBA star, current UALR assistant basketball coach, and owner of Corky's BBQ "Big" Joe Kleine. Joe was awesome enought to bring in some of their amazing BBQ and if you are having an event of any size, Corkys has full service catering. Check them out online at Corkys4BBQ.com. With Corky's catering Corky's does the cookin' and you do the eatin'! We do manage to talk about more than the great food with Joe and also use this segment as an excuse to play Christina Lecuyer's new Zone introduction. Joe talks with us about Lebron and also tells us what it was like back in his days in the NBA flying on private jets.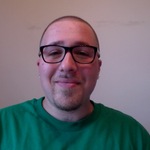 Also on to talk NBA with us was Ethan Norof. Ethan is the NBA assisistant editor for Bleacher Report.
From ASU we talk to Director of Athletics Terry Mohajir. He was recently appointed to the BCS Advisory Group and will represent Arkansas State and the Sun Belt Confrence by serving on the group.
From UCA, Athletics Development Associate Maegan Dyson stopped in to talk about the Purple Circle Tournament next week. If you are intrested in signing up for the tournament you can do so at their website HERE.
With the devestation caused by the tornado's in Oklahoma this week people are wondering what they can do to help. Pleasant Valley Church of Christ is partnering with Memorial Road Church of Christ in Oklahoma to collect items that they have requested. Mike Rushin was on to tell us what they need and who we can help. In this segment Mike mentions the items that are needed and that you can drop them off from 9 am to 6pm daily until June 5th at the Church (off of Rodney Parham across from Olive Garden). If you are able to volunteer to help you can contact Kandi Ashford at 492-2704.
Coming up Friday we are live from First Security Bank in the Rivermarket to kick off Riverfest weekend! We will be joined by Bill Vickery and you First Security will also be taking donations for the Red Cross. We will talk to Reggie Swinton about the Heads Up Football program and have our Zone Rewind. Thanks for listening to The Zone from 10 to 1 with Justin Acri. Where Sports AND Entertainment come crashing together!