ALL KNOTTED UP
6/10/2013 1:25 PM
The Zone was live today from Chenal Country Club for the Access cup. We were joined on the Revolution Hotline by former Pittsburg Steelers running back Merril Hoge. He is now best known as an ESPN analyst with the largest knotted short ties that have ever been seen by man. Merril was on with us to talk about traumatic head injuries in football.
Last night was game 2 of the NBA Finals and the Heat killed the Spurs in the 2nd half. In this segment we talk about the game with the long awaited return of the PigSkin Preacher.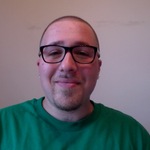 Also on with us to talk about the Finals was Bleacher Report's lead NBA Assistant Editor, Ethan Norof. You can follow Ethan on Twitter @Mr_Norof.
This past Friday Justin was out of the studio and in as guest host was Bill Vickery. Bill brought KATV's Alyson Courntey along with him who brought with her the man most well known as Greg Brady from the Brady Bunch. Barry Williams was in studio with us to talk about his 70's music celebration currently running in Branson. Since Justin is known as the king of Branson around here he was heartbroken he could not be here to meet the iconic Tv star.
Coming up Tuesday we will talk NBA with Big Joe Kleine presented by Corky's BBQ. Also, Professional Golfer Notah Begay will be on and in studio Christina Lecuyer. From Sporting Life Arkansas Jim Harris will call in and much more. Thanks for listening to The Zone from 10 to 1 with Justin Acri!