G'DAY FOR GOLF
6/12/2013 1:35 PM
Today in The Zone we are joined again by Christina Lecuyer and talk about the US Open. With us on the Revolution hotline was Australian pro-golfer Ian Baker-Finch. Ian has had PGA wins on four continents and is currently an analyst of CBS Sports. We get his take on the Open and for more of Ian you can follow him on twitter @IBFincy.
It was a surprising game 3 of the NBA Finals, especially based on predictions by our own intern Tyler aka Nard Dog. On with us to talk about just what happened to Miami was a brand new contributor to The Zone. From The Palm Beach Post we talked to Ethan Skolnik. Ethan is a graduate of The Johns Hopkins University with a Master's degree from Columbia University making him the most educated contributor to the show thus far. To stay up to date with the Heat you can follow Ethan on twitter @EthanJSkolnick.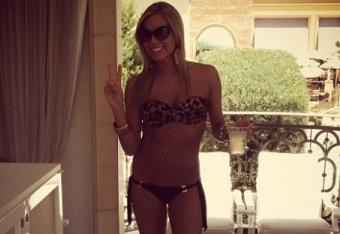 On with us to talk about the SEC Schedules in and out of conference was Barrett Sallee from Bleacher Report. We also talk with Barrett about College Bowl games and his perception of Mrs. Brett Bielema.
Coming up Thursday, Justin is live from the Pryor Center for Oral and Visual Arts and we will be joined by Senator David Pryor and also stopping by will be Matt Couch presented as always by Mooya's Burgers Fries and Shakes. Thanks for listening to The Zone from 10 to 1 with Justin Acri. Where Sports and Entertainment come crashing together!