TONIGHT'S THE NIGHT
6/20/2013 2:08 PM
Today in the Zone we were joined by singer/songwriter Matt Stell. We spent a good part of the show previewing tonight's HUGE game 7 between the Heat and Spurs to determine the next NBA Championship.
In studio we were also joined by the host of insanely popular Sunday Digest Mr. William Vickery, Jr. Bill is great at breaking down complicated issues for us simple folk and at the same time being incredibly condensing. You can catch Vickery in his normal time slot right here on The Buzz on Sunday mornings from 9am to Noon.
On the Revolution hotline Big Joe Kleine checked in with us to give us his prediction for tonight. Joe is brought to us by Corkys BBQ. For full catering of any event, let Corky's do the cooking and you and your guests do the eating. Visit them online at Corkys4BBQ.com.
In studio we were joined by two up and coming young Arkansas boxers. Jonathan Nelson and Kiun Evans both have tremendous potential to put Arkansas back on the map in the boxing and sporting world. We also played some quick boxing trivia and gave away a pair of VIP tickets for next Saturday at the Metroplex Events Center for "Heat in the Rock" where both Nelson and Evans will be taking on opponents.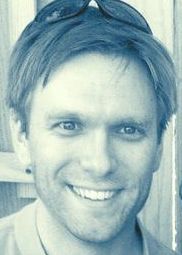 Also stopping by was Evin Demeril to talk about a new feature he is writing each week called "This week in Arkansas Sports History."
Phil Steele spoke with us about the SEC and gave us his forecast for Arkansas this up coming season. You can check out Phil's College football preview at PhilSteele.com.
Forrest Allday also called in to talk with us. Forrest played this season for the UCA Bears and was just drafted to the Boston Red Sox.
Coming up Friday we will be live at Hurricane Golf Course and will be joined by the Pig Skin Preacher. We will go in depth with a game 7 recap and talk to Todd Pearce who will check in from the College World Series. Also, your Zone Rewind and much more. Thank you for listening to The Zone from 10 to 1 with Justin Acri!