DOWN ON THE BAYOU
7/16/2013 2:03 PM
Tuesday we were live for the 2nd day of our Media Days coverage sponsored by First Security Bank. I was live at Sun Belt Media days from their offices in the Superdome and we had another full of show of interviews.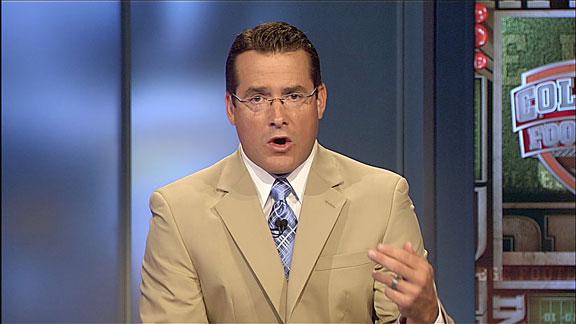 Baz is on location this week and joined us a couple of times from SEC Media Days. We started the show today with a live interview from Baz with ESPN's college football analysist Tom Luginbill.
Despite the rivalry between LSU and our Hogs, New Orleans is always one of my favorite places to visit. This town is a mecca for food, drink, people watching and of course sports. Stopping by the show to talk about sporting events in the past and potentially in the future is Billy Ferrante of the Greater New Orleans Sports Foundation.
There is always something to do in NOLA, whether it's live music or dining on seafood. On Monday night, I had a chance to hit up the Imax to see a documentary on Huricane Katrina and the impact the declining wetlands in Louisiana has on Hurricane protection called "Hurricane on the Bayou". Joining us to talk about New Orleans being a great and easy travel destination was Lauren Cason.
She is with the NOLA visitors and convention bureau and despite the fact that she is an LSU grad, she was very hospitable.
To plan a trip for yourself you can visit their website HERE.
Stopping by to talk more about the Sun Belt Conference with us was Commissioner Karl Benson. He tells us about new additions to the conference and what he is excited for looking forward.
We also talk some ASU Red wolves today. Arkansas State Director of Athletics Terry Mohajir sat down with Justin to talk about the upcoming season.

The homerun derby was last night and we did talk some about that among other topics. On the Revolution hotline we talk to Jim Harris from Sporting Life Arkansas. You can follow Jim on twitter @JimHarris360.
Coming up Wednesday I will be making a triumphant return to the Natural State to recap Sun Belt Media days, get more on SEC Media Days and we will also talk to golf analyst and former Open Champion Ian Baker Finch about this week's major in Scotland. We thank you for listening to The Zone from 10 to 1!