YOUR CHANCE TO DO THE HUMP
7/17/2013 2:27 PM
In The Zone Wednesday we continued our coverage of SEC Media Days presented by First Security Bank. We started the show however talking golf with a call on the Revolution Hotline from Australian Professional Golfer Ian Baker Finch. We were also joined in the conversation by our own Christina Lecuyer.
Heisman trophy winner Johnny Football aka Johnny Manziel was sent home from the Manning Camp Saturday for being a no show and not answering his cell phone. Johnny has said it was not because he was hungover from drinking the night before but because he overslept due to dehydration and forgot to charge his cell phone. In studio we had a former Razorback, Matt Harris, along with the Pig Skin preacher who discussed this story with us.
Today we started something that we will get into fully next week. We started taking suggestions for best villain. Next week we will have the full bracket but today we heard some great suggestions from callers such as Doyle Hargraves from Sling Blade and Nurse Ratchet from One Flew Over the Cuckoos Nest.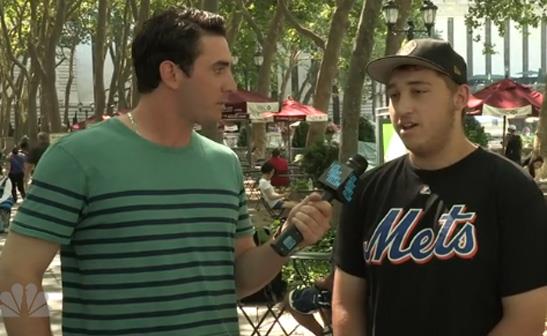 In our Zone Segment of the Day, we play a segment from Jimmy Fallon of Mets Pitcher Matt Harvey. Matt goes around asking New Yorkers their opinions of himself with some pretty hilarious reactions.
Coming up Thursday we will continue our SEC Media Days coverage. We will talk to Reggie Grant from Pine Bluff Country Club, Reggie Swinton former NFL player and will talk to Matt Mabrey a Catholic High graduate currently playing golf for the Tulsa Hurricanes. Thanks for listening to The Zone form 10 to 1 with Justin Acri!