ALWAYS ON TOP
9/24/2013 1:40 PM
Tuesday in The Zone we were joined by KATV's Chris "Sugar" Kane. The Little Rock Touchdown Club was packed yesterday for guest speaker Houston Nutt. Chris was there too and we recap the event.
An interesting note is that one of The Buzz's most hated callers known as Tiger Bait was kicked out of the event. Mr. Bait thought he should get the red carpet treatment and be admitted to the event for free like members of the media. After being removed from the event he calls in today to hurl insults and give his demented side of the story.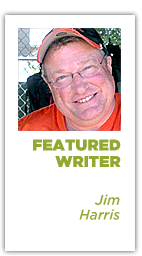 Once we get back on track we are able to focus on the Razorbacks again with today's Jim's Razorback Pizza Report. Two Jim's are better than one so on the Stickyz hotline we are joined for the segment by Jim Harris from Sporting Life Arkansas. Jim also has a good write up about Houston's visit to the LRTDC you can check out on the Sporting Life website HERE.
In to preview the 2013 Salt Bowl were the Athletic Directors from Benton and Bryant. From Benton Steve Quinn was in studio and from Bryant Michael Lee. Also in was Sharri Jones to talk about the coaches vs. cancer program going on during the game where you can text COACH to 20222 to donate 5 dollars to the American Cancer Society.
In to talk about the SpectacUALR was UALR women's basketball Coach Joe Foley. For tickets you can visit them HERE.
Our current intern Alex's WNBA report was such a massive success we invited him to contribute another segment today. In our Tuesday Top Ten we get a list of the top athletes over 35.
Wednesday we will be joined by Wally Hall. Christina Lecuyer returns to hijack the show and in studio will be Jim's Razorback Pizza and we will also talk to Michael Felder the lead college football writer from Bleacher Report. We thank you for listening to The Zone weekdays from 10 to 1 with Justin Acri!