JONATHAN LUIGS FROM THE LRTDC
10/21/2013 1:35 PM
Today The Zone was live from The Little Rock Touchdown Club presented by Epoch Health. Today's special guest speaker was former Razorback Jonathan Luigs. While playing for the Hogs Luigs earned All-American honors and won the 2007 Rimington Trophy as the most outstanding center in college football. He played for one season with the NFL's Cincinnati Bengals but we find out in our exclusive Zone interview why he had to leave professional football.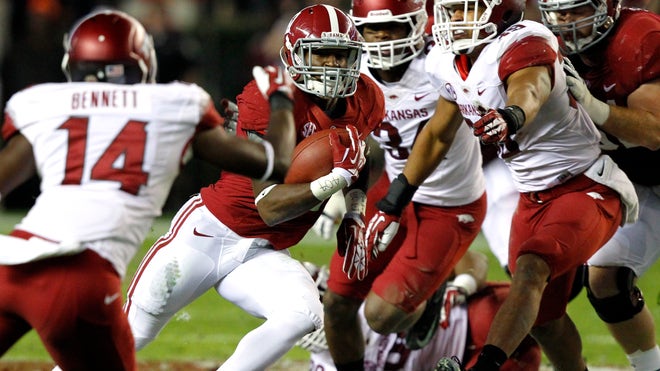 The Razorbacks had a brutal 52-0 loss on Saturday. We spend this first segment of the show discussing this.
In our Jim's Razorback Pizza Report we talk some more about the loss to Alabama. On Monday's we also "get defensive" with Matt Harris who gave us his thoughts on what went wrong. Matt says there is only so much the coaches can do and it is up to the players now.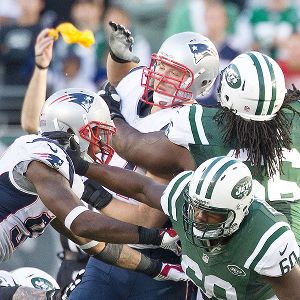 Last night in the Jets and Patriots game, New England was penalized for unsportsmanlike conduct after Chris Jones pushed a teammate into the line of scrimmage after the snap. This brought up the issue of the NFL turning soft and we get Matt Harris's take on this and also the Washington Redskins name controversy.
Tuesday we will be live at SportClips in North Little Rock and will be joined by Matt Stell. We will talk to Russ Mitchell, Jim Harris from Sporting Life Arkansas and get the Tropical Smoothie Average Guy Movie Review. As always we thank you for listening to The Zone from 10 to 1 with Justin Acri!