FRY DAY
10/23/2013 2:45 PM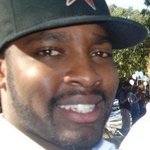 Wednesday in The Zone we talk to Michael Felder from Bleacher Report. He is their lead college football writer. We get his take on the Grambling University football team's boycott before moving on to the rest of country.
The Grambling story was brought up early in the show by our favorite Canadian show hijacker Christina Lecuyer. This started a lengthy debate and promoted callers to speak their mind including frequent caller Da Realist and a passionate listener named Bonnie.
Coming up Thursday we will find out how the first game of the series turned out. We wil talk to sports business writer Kristi Dosh and from ESPN.com Edward Aschoff. As always, we thank you for tuning into The Zone weekdays from 10 to 1 with Justin Acri!