MAKE 'EM SAY UGH!
10/30/2013 1:32 PM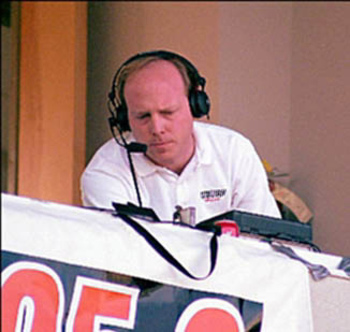 Wednesday in The Zone we were live from SportClips at 12911 Cantrell Road. First up on the show today we talk to the play by play voice of the Auburn Tigers. Rod Bramblett joins us on The Stickyz hotline to talk about this Saturday's game in Fayetteville.
Next up we talk to the gorgeous Alyssa Milano. She was on to talk about her show Project Runway but we manage to tap into her sports preferences. In this segment we also hear an instantly classic reaction to Mrs. Milano being on the show by our special Wednesday guest Wally Hall.
While at SportClips we hear play back Wally's reaction and talk to our buddy William who is headed to get his mop top taken care of. We also find out about their Help a Hero program in this segment. You can visit their website for more information by clicking HERE.
During our Jim's Razorback Pizza Report we talk some Hog football and basketball. We also use this opportunity to get Wally's input who is brought to us on Wednesday's thanks to Deltic Timber.
From Bleacher Report we talk to Barrett Sallee. He joins us for some college football talk.
Coming up Thursday we will be back in studio along with Christina Lecuyer and will talk some UALR Trojans with Joe Foley and Steve Shields. We will talk to Edward Aschoff from ESPN.com and Nate Olson from Sync Weekly. As always we thank you for listening to The Zone weekdays from 10 to 1 with Justin Acri!