MR. JONES AND ME
12/5/2013 2:40 PM
Thursday The Zone was live from Jones Bros. pool tables. We had a double dose of college football analyst today. First up we talk to Barrett Sallee from Bleacher Report. We get his insight into the upcoming weekend of football.
Next up but certainly not least was our man Edward Aschoff. He is the college football blogger for ESPN.com. He also has the most hip intro of any Zone contributor.
There is an effort being made to renovate Robinson Auditorium. There are several issues about this that have some folks annoyed such as the fact they want to use Little Rock tax dollars spent on this. One of these people who are against this is local restaurant owner Mark Abernathy. He calls in to give us the other side of this issue that he says the mainstream media is ignoring.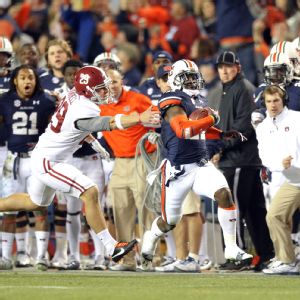 Today we also have ourselves a good old fashioned top ten list. Today we look back the top ten best final plays of college games. You can probably guess what number one was because it just happened last week.
Coming up Friday we will face the icy conditions to be with you. Bill Vickery and the PigSkin Preacher will be in and we will have our final Blind Pig picks of the season. Also, the Jim's Razorback Pizza Report, Matty T. minute and the Vickery favorite Zone Rewind. All that and more Friday on The Zone from 10 to 1 with Justin Acri!