A HURRICANE OF FUN
4/21/2014 2:23 PM
The Zone was back live in studio Monday. We neglected the blog on Friday so quickly I want to mention two guests we had on. First we were joined by Jacksonville, Arkansas native and Super Bowl champ Clinton Macdonald. Here is a picture of Clinton visiting patients at UAMS over the weekend thanks to our friends at KATV.
We missed our Zone Rewind Friday (more on that later in the blog) but we had a darn good reason. Joining the guys was former Arkansas QB Tyler Wilson.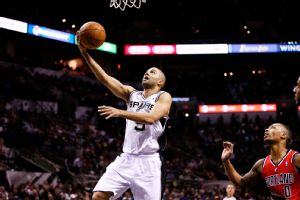 Now onto today's show. We start off with some NBA talk from over the weekend.
In this jam packed segment we take on several topics. They include the passing of "The Hurricane" who was immortalized in the Bob Dylan song and the movie starring Denzel Washington. We also hear a clip from the always entertaining Charles Barkley and talk about the bad boys of basketball.
We get into some Hog talk and recap the weekends games. We also discuss a new color of Razorback red and take a call from a listener who is none too pleased with Jeff Long.
If there is one thing we learned from the Regan administration was "Just Say No" to drugs. Well the guy we hear in this segment should have heeded the message. If he had, he may have never walked into Wal-mart naked. Let's be honest though, a naked man on meth is about the most normal thing you will see in a Wal-mart sometimes.
Finally, as teased earlier in the blog, we finally get to the Zone Rewind. The best part has to be the last story about what happens when you get food poisoining in Vegas from George Brett.
Tuesday we will be back with more sports and entertainment and as always, we thank you for listening to The Zone from 10 to 1!