FREAKY CLIP OF THE WEEK, JERMAIN TAYLOR 5 YR ANNY & BRITISH OPEN
7/16/2010 11:23 AM
Check out this video of Steve Carell's "The Decision". Very funny moment from the ESPY's.
Thanks to former UCA football player and newly minted Jacksonville Jaguar Larry Hart for coming in The Zone today. He's made a believer out of all of us and we wish him the best of luck and many healthy years in the NFL.
The 5 year anniversary of Jermain Taylor's unforgettable victory is today. Many of us remember exactly where we were when Michael buffer read that decision. JT joined us today for a little reminiscing.
A very happy Birthday to the lovely and talented Christina Munoz from KATV Ch. 7....she's 30 today!!! She's a great friend to us all.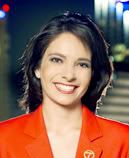 The British Open is taking no prisoners! There was an hour and a half WIND delay....yes....WIND delay. John daly is still playing well and Tiger is slowly climbing back into the hunt.